I started Curvy by "Mary Magdalene" recently, and I find it hilarious, adorable and, often quite sexy.

The adventure begins when Anais, a normal human teen, is literally run into by a mysterious woman dressed in strange clothes. Anais helps the woman after she is hit by a car, putting herself in danger.

But Anais is herself saved by the woman, who, it turns out, is the Princess of Candy World.


Soon Anais is swept up in adventure! The Princess takes her to Candy World (a parallel universe that considers our world "Boring World"), and Anais begins to have some crazy adventures, including some of the sexual nature. First, she makes it with the princess and her maid who has peppermint tentacles...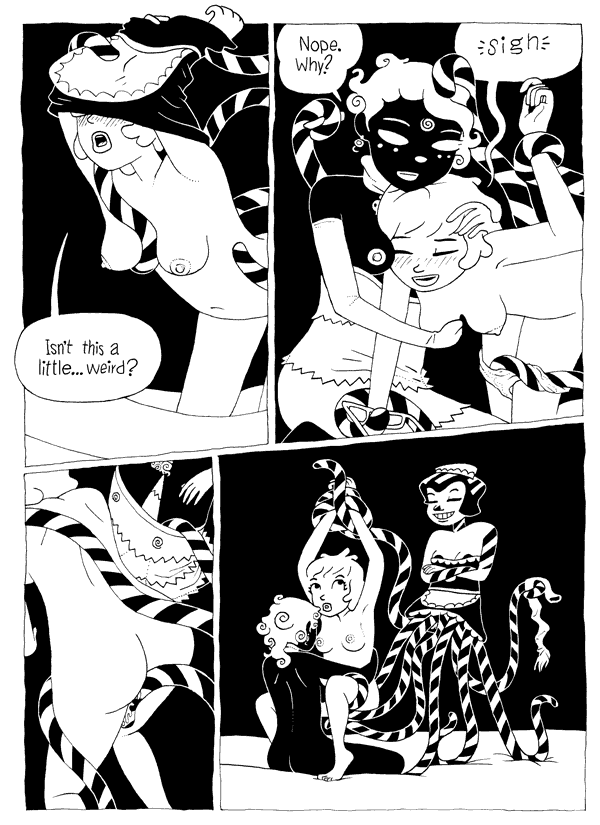 ...then with a mermaid wearing a strap-on!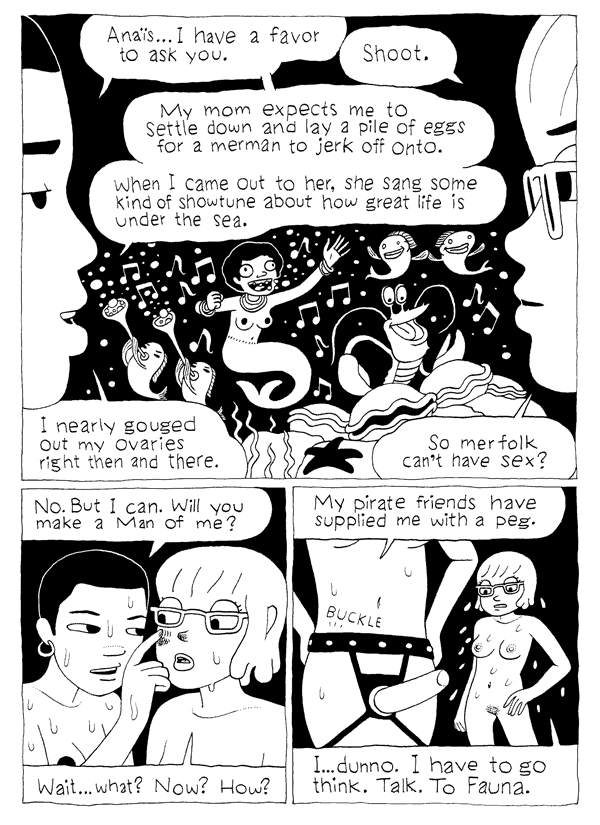 There's more to the story than what I'm saying, including inter-dimensional travel, pirates, royal weddings and whatnot, but it's more fun if you discover it on your own. Curvy is funny, unique and weird-as-hell in the best possible way. I recommend you read it.

Related posts:
Chester 5000 XYZ: Steampunk Electrosex Comic (NSFW)
2 Steampunk Web Comics U Should Read
2 Fantasy-Filled Web Comics

Like what you see? Subscribe here