Today I want to talk to you about a family I'll call "the Smiths." They live in Chicago and have been going through a heck of a lot. They made it out of a fire last year, but the caregiver lost a job the next day. A year later, they lost the new job to downsizing, and unemployment red tape took away their benefits for 10 weeks. They have 5 left to go.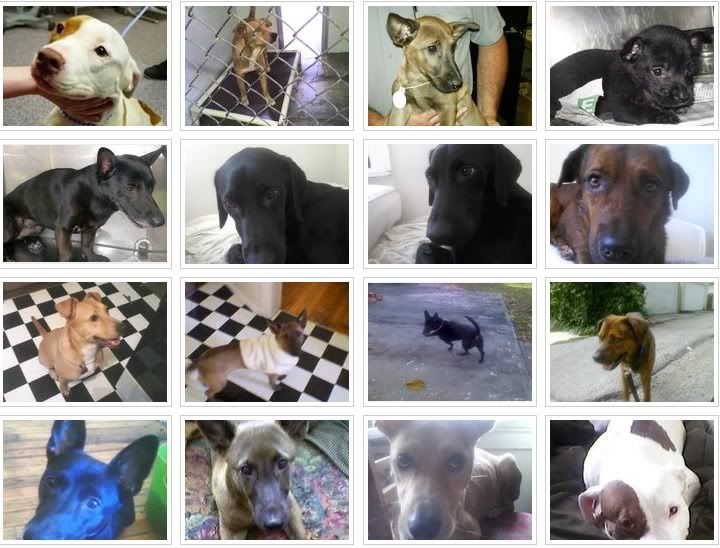 This family has rescued dogs and cats for 15 years. They adopted two special needs dogs, an emaciated, deaf, heartworm positive pitbull, a corgi mix who had been at the pound twice, once as a puppy and later as a stray, and one black lab so fearful he could not be pet. Their dogs are all healthy and vibrant now because they are well cared for and loved. They are very concerned about being able to care for these animals, including needing food for them and cleaning supplies like paper towels to clean their kennels -- neither of these things are covered by any sort of governmental aid.
Their friend
Sylvie
, who's running this fund-raiser for them, asked me to help her in her attempt to get the Smiths through this 5 week period. They need some serious help for household supplies, but 147 agencies, from local churches to the Red Cross said no to everything - from bus passes to laundry to shampoo. The dog pantries offer one 5-lb bag twice a month but they need a bus pass to get there. The people who have donated so far put in $10s and $20s, so it's not about a lot, it's about a community lending a hand. The Smiths made 55k annually, before the job loss and spent all their savings after the fire, and asked no one for help.
If you are willing to share what you can to help the Smiths make it through the next few weeks, please
this site
Sylvie made so people could
chip in
.
Related posts:
Stray Cat Love
More Stray Cat Love
Like what you see? Subscribe here