I first heard Foreign Born in Kansas City, although I was living in Seattle at the time. I'd bought tickets to hear We Are Scientists in Seattle, but before that show I was home for spring break. I introduced my friend Sara to WAS and it turned out they were playing in town a couple days later. So we just had to go. FB opened for WAS both in Kansas City and when I saw them again the next week in Seattle and I'm glad they did. The first time I heard them I was too messed up to tell if their music was completely captivating because they rock or because my brain couldn't tell the difference between bad music and good. The second show in Seattle proved that they're just that good.

I've been following them on MySpace ever since and I still think fondly of them when I wear their t-shirt, but I obviously haven't been paying enough attention because they posted a bulletin today, showing a picture of their layout in GQ (below)! And as if that wasn't enough to surprise the crap out of me (because who did I know who liked them except me?), it turns out they're going to be touring with St. Vincent!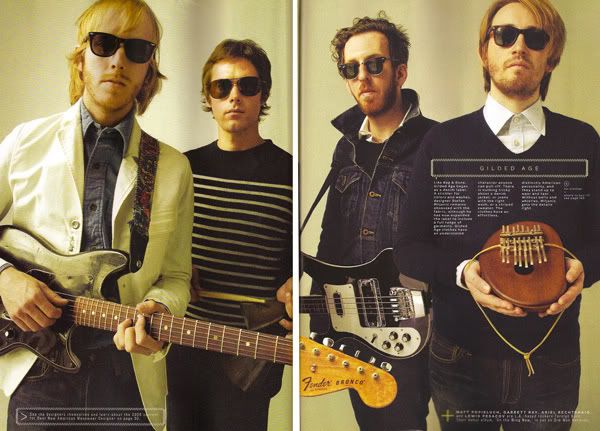 I guess they'll no longer be my fabulous little secret.

Read the FB Blog
Visit their MySpace
Download "We Had Pleasure"